Shutters, Blinds & More for All of Metro Atlanta.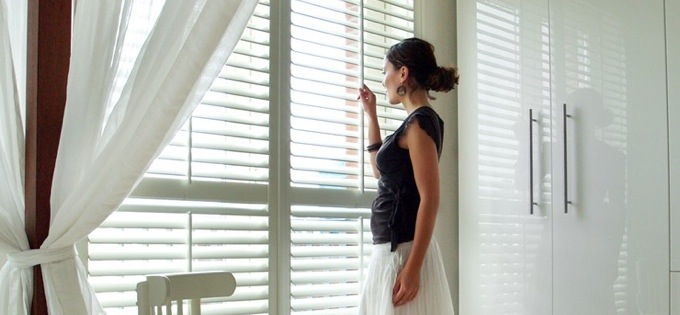 Taylor Shutters Call today and receive 15% off the best Plantation Shutters in the Atlanta area! Whether you choose the crisp clean lines of a snow white Plantation Shutter for your hip downtown loft or the inviting warmth of a stained walnut Colonial Shutter for your Farm House, you will enjoy the look and function of our shutters for life.
Direct Mount:
This is a classic way to install shutters. Back in the day, that's all you would see and if light gaps don't bother you it can be one of the best looks for a shutter installation.
Direct mount window shutter Caution: We always recommend using a frame when installing shutters either on the inside or outside of the window to give a more finished look. Direct-mounted panels without the advantage of a frame will show uneven light gaps around the shutters due to the inherent tendencies of the windows being out-of-square.
There are many other options for installing these fantastic shutters.
Countless types of L-frames, decorative Z-frames, hang strips, and extended or non-mortise hinges. Also, many hinge styles and color options are available. We are very custom in what we do and will find the best solution for your windows and doors.
Let us come out today and show you all your options. Call us at (404) 861-5323, or fill out the contact form for a free in-home consultation.
Whatever you're looking for – plantation or wood, shades or blinds, our design team can help.
Taylor Shutters saves you the run around. Let us come out to your Atlanta area home and show you first-hand how great these products will look and transform any window.
Call us today at (404) 861-5323 or fill out our contact form for a free in-home consultation and get 15% off quality window treatments.