THE BEST STYLE FOR YOUR WINDOWS, FROM CONTEMPORARY TO TIMELESS

Traditions® WOOD SHUTTERS
QUALITY, CRAFTSMANSHIP AND LASTING BEAUTY.
Crafted from renewable North American hardwood, Traditional Wood Shutters add lasting warmth and depth to any space. An extensive assortment of upgrades and specialty options make it easy to create custom Wood Shutters that are completely unique. Graber also offers a custom color program for shutters. Our design team will match any color swatch or sample provided.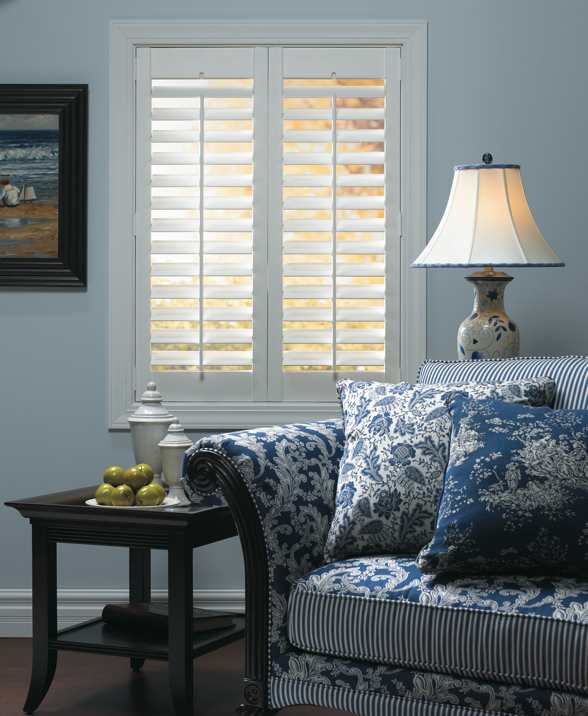 Graber® Composite Shutters
Lasting Quality, Upscale style. Graber composite shutters bring the uniquely classic, refined look of shutters to rooms where a particularly durable solution is needed. Composite Shutters are designed not to warp, fade, crack, or peel. Built to withstand the rigors of a busy household, they are perfect for high-humidity areas such as kitchen, laundry rooms, and bathrooms.
Available in 3 louver sizes:
2 1/2 louvers - traditional style
3 1/2 louvers - better view to the outside and improved light control
4 1/2 louvers - widely spaced for maximum view to the outside
Colors: Graber Composite Shutters are available in a choice of three popular shades of white to refresh the look of any room.
Choose from a variety of different frame solutions that will complement any trim work in any home. These beautiful frames will work with the unique shape and size of virtually any window or door.
Graber Composite Shutters offer fantastic solutions for Sliding Glass and French Doors. Panels slide on a horizontal track and stack neatly behind one another. Complement contemporary door handles or traditional door knobs with innovative French door cutouts.
Specialty Shapes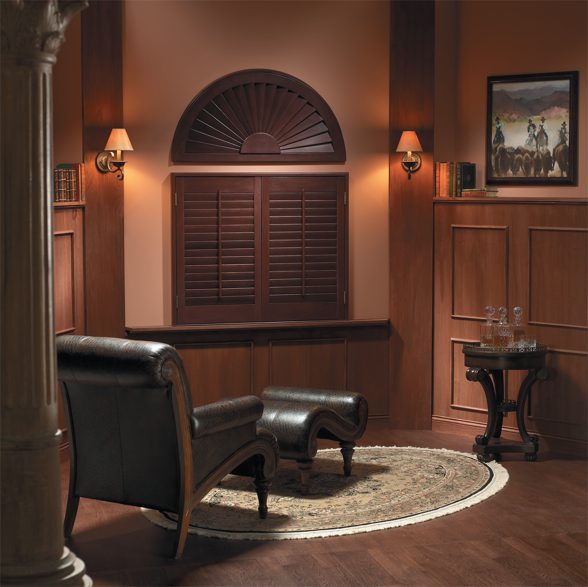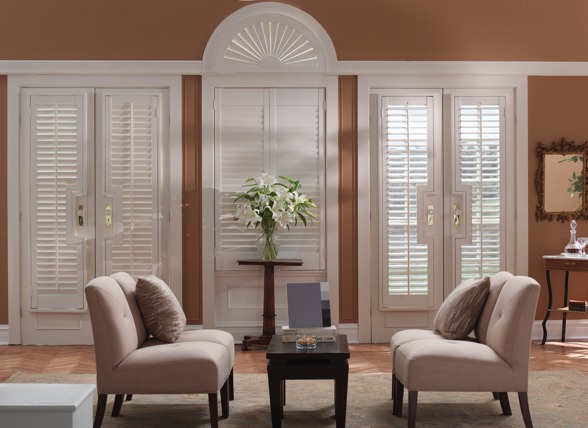 Create a coordinated look by pairing an arch with standard shutter frames throughout the home. Framed or unframed options fit any window or decorating style.