The graceful long lines of Vertical Blinds and Soft Verticals make quite the statement, from sliding glass doors to bay windows.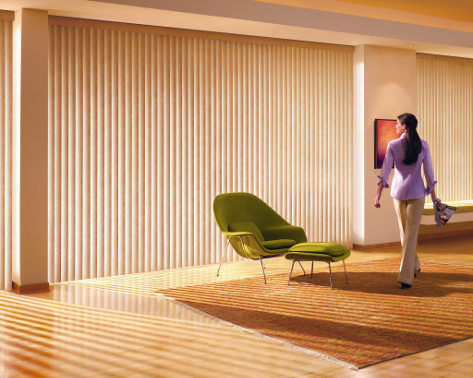 Vertical Blinds offer elegant beauty with superior light and privacy control.
With over 200 luxurious colors and patterns in updated collections they give you ultimate versatility. Achieve the look you want to fit any window – even hard-to-dress large windows, angled windows, and patio doors. Exclusive features make them easy to use and easy to maintain.
Available in a wide range of vinyl, fabric, wood and aluminum styles and an impressive array of colors textures and patterns.
The unique pairing of sophisticated style and innovative design makes Vertical Blinds the ideal choice for your home.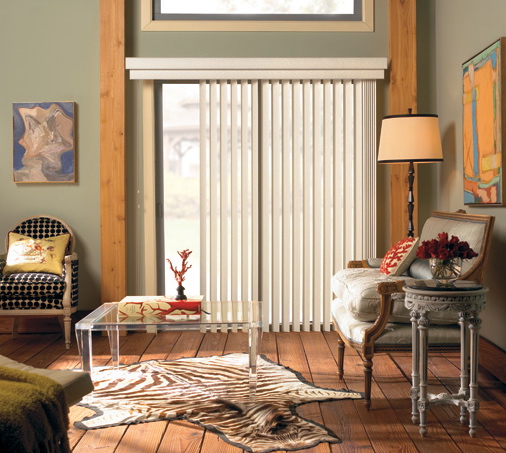 BACK STACKER
Soft Verticals emulate the flow of a drapery when traversed by stacking vanes at the far side of the window to allow for a sheer, clean look that will not obstruct your view.
CONTROLS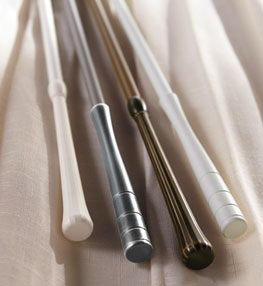 Tradtional Cord and Wand controls can stack vanes to the left, right, split draw, and to the center of the window or door.
Cordless wand controls eliminate dangling cords and chains, providing safe and smooth operation.
VALANCES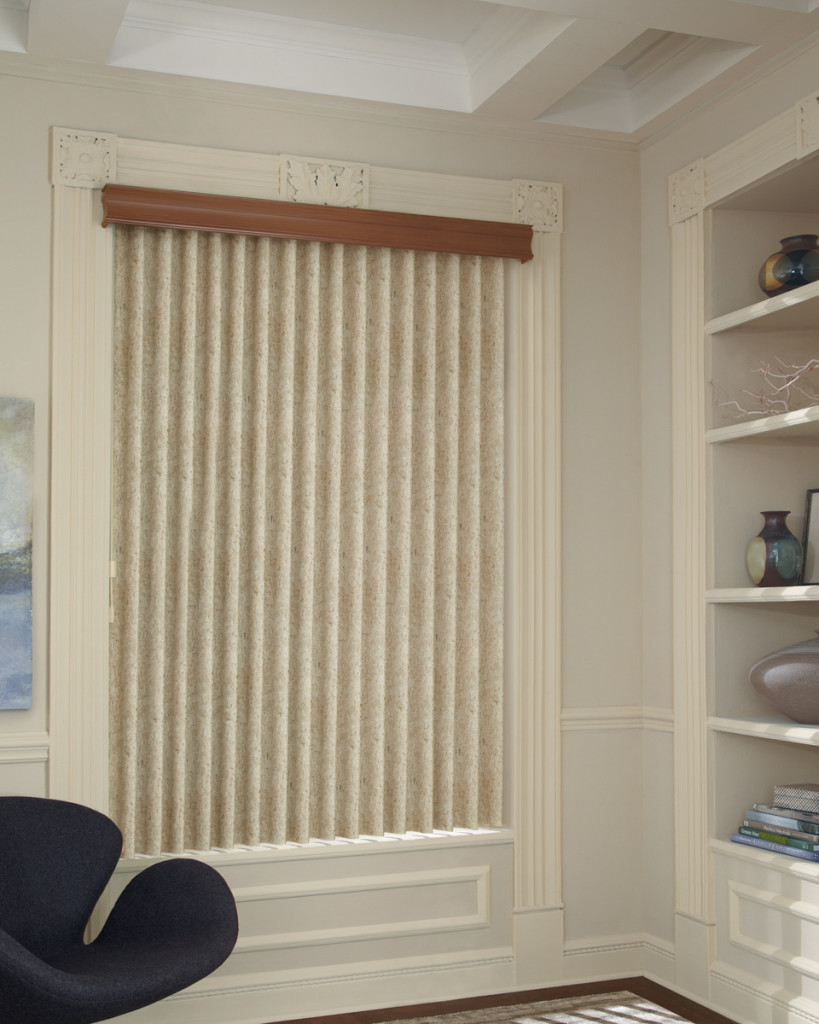 The 6 profile styles are offered in all 43 Parkland Wood Blind colors. They are also available as unfinished cornices.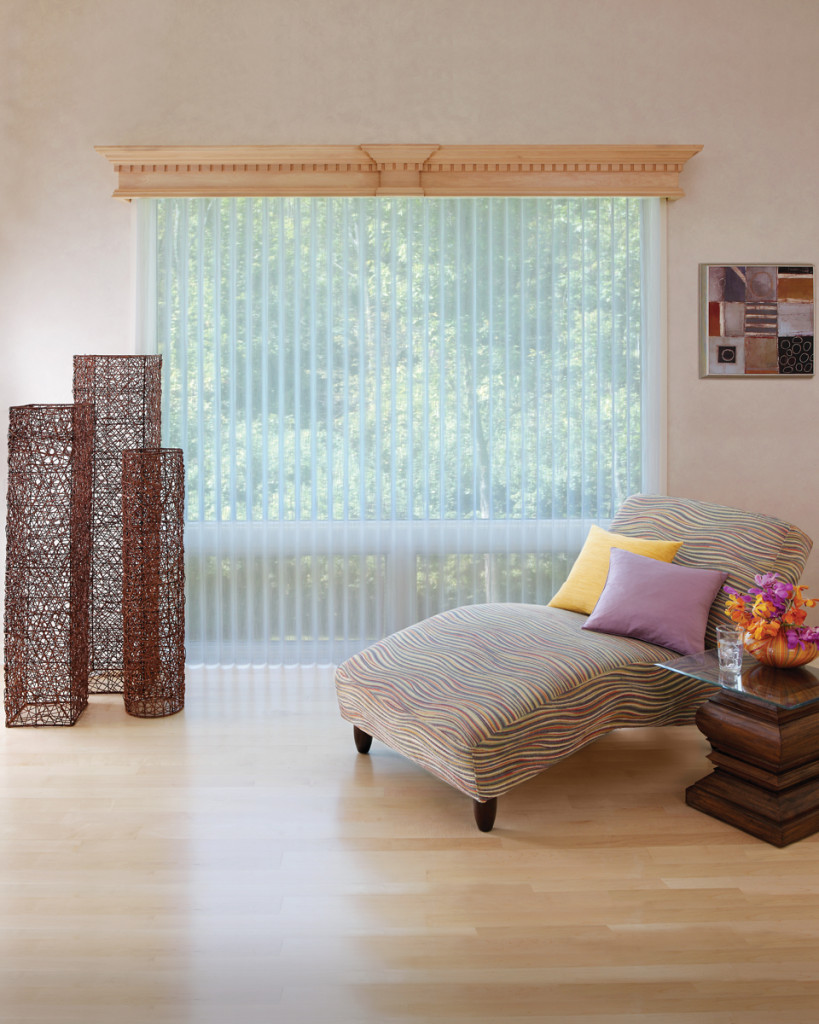 Wood Cornices are the perfect topper over any window covering and are a great accent over draperies.
Wood Verticals
The warmth and richness of genuine hardwood is paired with modern functionality to offer durable, attractive blinds.
Perfect for a room with a mix of horizontal blinds on the windows and the need for verticals on the doors.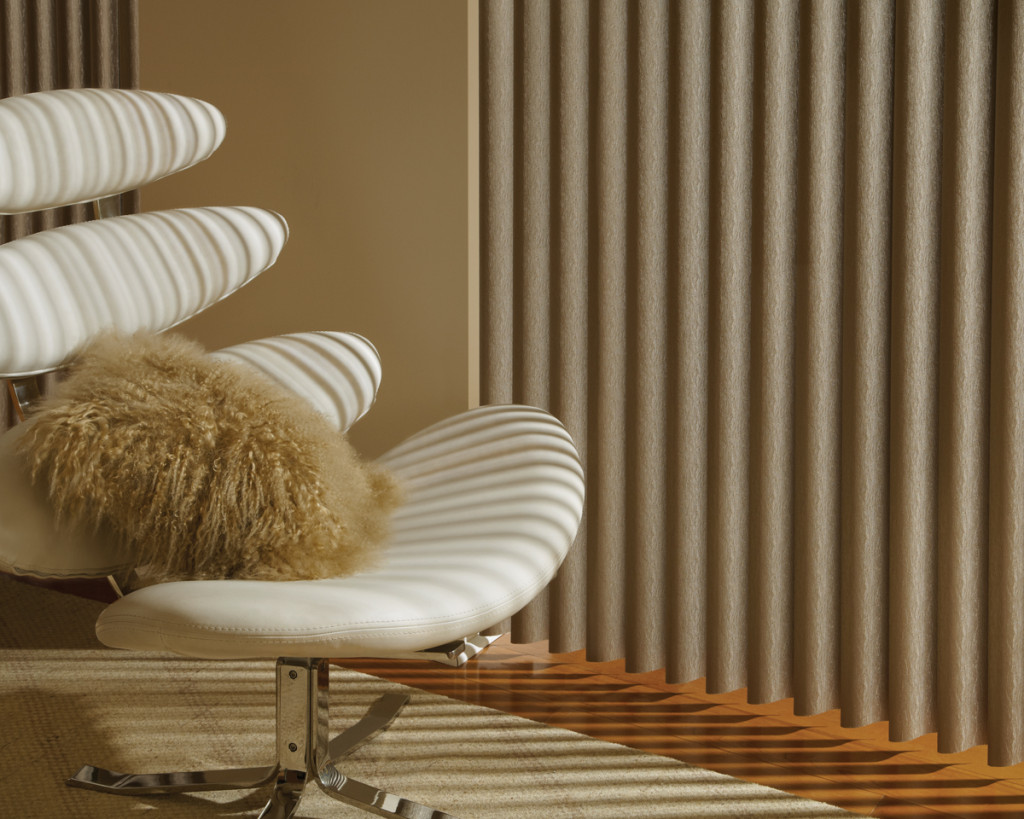 Sheers with Room Darkening combine the function of vertical blinds with the beauty of sophisticated draperies, giving you total light and privacy control. Enhance any room's décor with a variety of decorative valances and fabric facings in always-chic neutrals or bold contemporary colors. The inspired balance of innovation and elegance make sheers with Room Darkening the ultimate all-in-one window covering solution.
Soft Vertical Blinds by
Patented curved vanes, mimicking soft drapery folds that move smoothly and quietly along their track; ideal for elegant styling and translucency.
Call Sunburst Shutters (404) 861-5323 today! We will help you find the perfect Vertical Blind solution for your home.