Make an elegant statement of taste and style.
The Largest Variety of Light Filtering and Room Darkening Fabrics and Liners. Light Filtering Fabrics combine the perfect amount of light and privacy filling the room with a soft glow.

---
---
Liners:
Two convenient lining options to choose from. Translucent for filtering light and harmful UV rays; blackout for maximum light and privacy control.

2 on 1 Headrail - an excellent choice for covering wide windows or double windows. Two shades operate independently on the same headrail.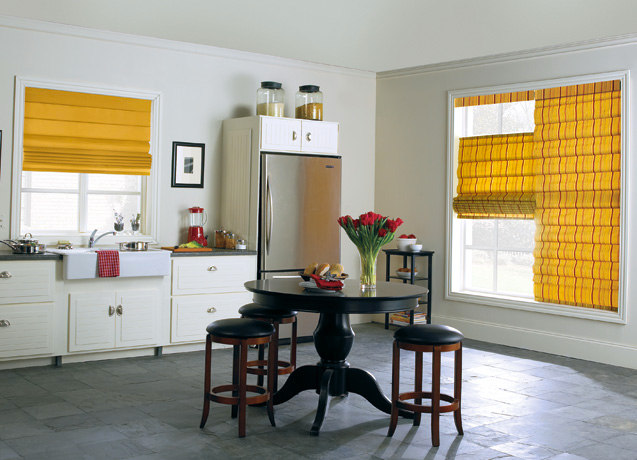 Neat, simple, clean, and uncluttered.
Luxurious fabrics and soft folds give Modern Roman Shades a crisp tailored look,with the added benefit of enhanced child safety. Offered in semi-sheer, translucent and room-darkening fabrics, the two styles and three fold sizes help you create warm, inviting, beautiful windows.
Available in cordless, standard continuous cord loop, Ultra-Glide and remote control.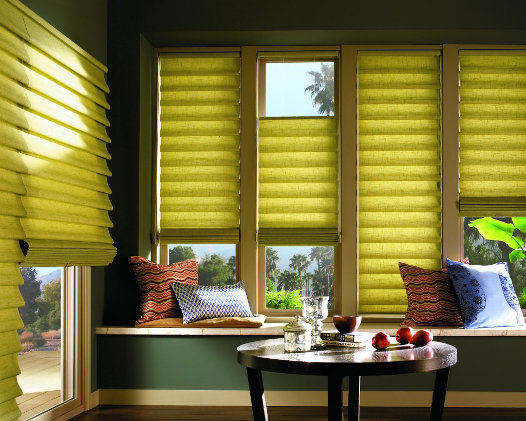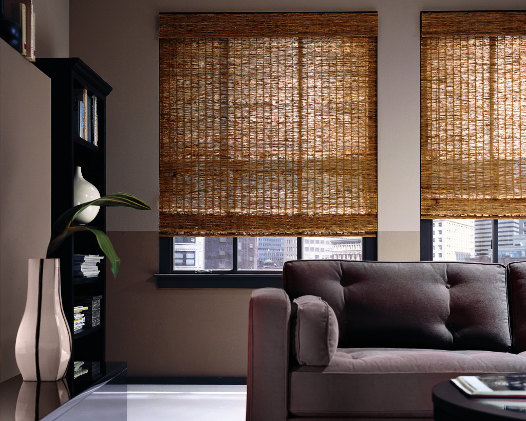 NATURAL SHADES
The world of Natural Shades, Bamboo, and Woven Woods mix ancient art with modern innovation to create an exotic elegance for any window.
Our trend-setting collection let you bring the splendor and beauty of nature indoors.
With unique yarns, grasses, reeds and bamboos, Custom Natural Shades and Woven Woods reign as essential elements in todays home decor styles.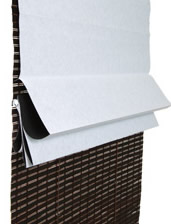 No Liner allows the maximum amount of light to enter the room. Some styles of reeds and bamboos offer more openness then others.
Light Filtering Softly filters light and diffuses exposure to the outside giving privacy and transforming harmful sunlight into desired soft illumination. Available in White, Camel, Brown, Charcoal and other soft colors.
Room Darkening- Offers the ultimate in light blocking and privacy with added insulation.Unique
Roman Operable Liner- by Timber Blinds. This popular custom moveable liner allows for the liner to operate separately on the back of the Woven Wood shade.
LINER COLORS AVAILABLE

Edge Binding is a decorative fabric accent, available in both solids and patterns, that complements home decor and provides a truly finished look.


Specialty Shapes are available like Cathedral Arch, Angled Top, Mitered Shades and Cutouts.