Installing Shutters Over My Sliding Glass Door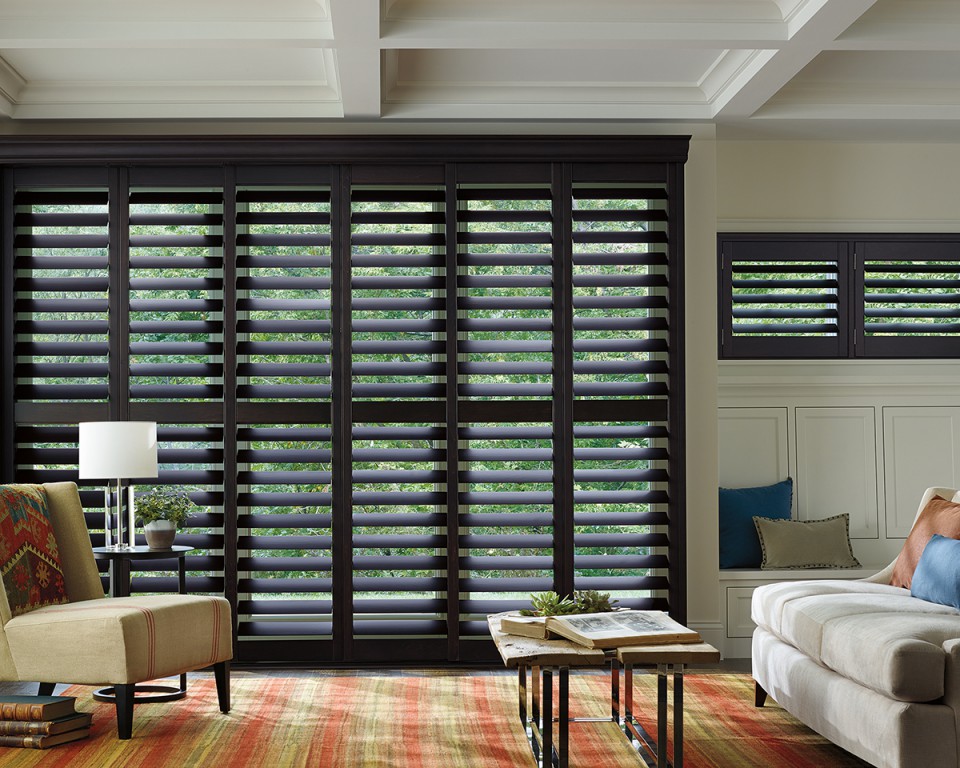 Time after time, as I am sitting in front of the sliding glass doors off the kitchen giving a quote for the entire house in shutters, I ask did you want me to quote you for the slider too? The usual response from the homeowner is I would but you can't put shutters on a sliding door can you? Well of course you can! This is one of our best sellers.
THE BI-PASS TRACK SYSTEM
The panels slide back and forth just like the door and this treatment is a fantastic solution for that door. We simply install a track system on the top of your existing trim around the door or to the ceiling.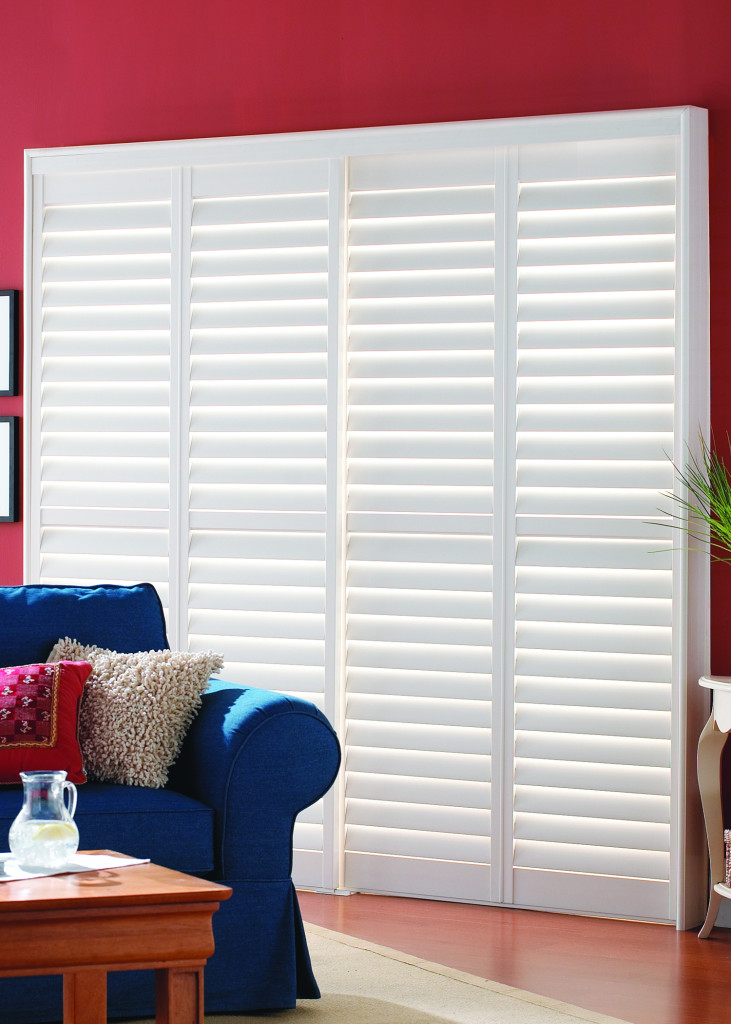 No track on the bottom unless it is requested. A track can add a tripping hazard and block air vents that are normally mounted in front of the slider. Single, Double, or even Triple Track Configurations are available.
The panels are a rigid construction that will not easily sway in the wind. A panel guide bracket can be installed on the bottom to assist when sliding the treatment back and forth. Notice: As you slide the panels over you must close the louvers so the panels can pass one another without hitting (closed by-pass). A Closed By-Pass Track System only sticks out 5-6" into the room, no more than a vertical blind or drapery rod.
There is a way to allow the louvers to stay open when bi-passing (open by-pass) however, to create this feature, the entire treatment sticks out up to 10" into the room or space.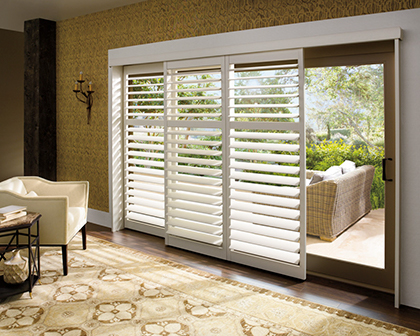 Ideal Solution- If you have the room, we can install an extended track the will allow the panels to slide off the opening completely. Sometimes our customers have placed a piece of furniture, like an armoire, in front of the extended track to hide the panels. Many also have made good use of the track header as a decorative shelf.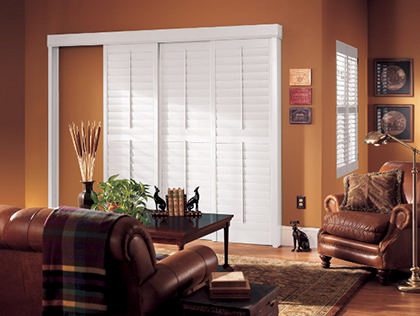 BI-FOLD SHUTTERS
If you desire a more open look and you don't want the panels to block part of the opening, Bi-Fold Panels over the Slider are a great alternative.
Caution:
The Panels are normally installed without a track on the bottom and can be heavy and slightly cumbersome due to inherent weight issues of having two panels supported by one set of hinges.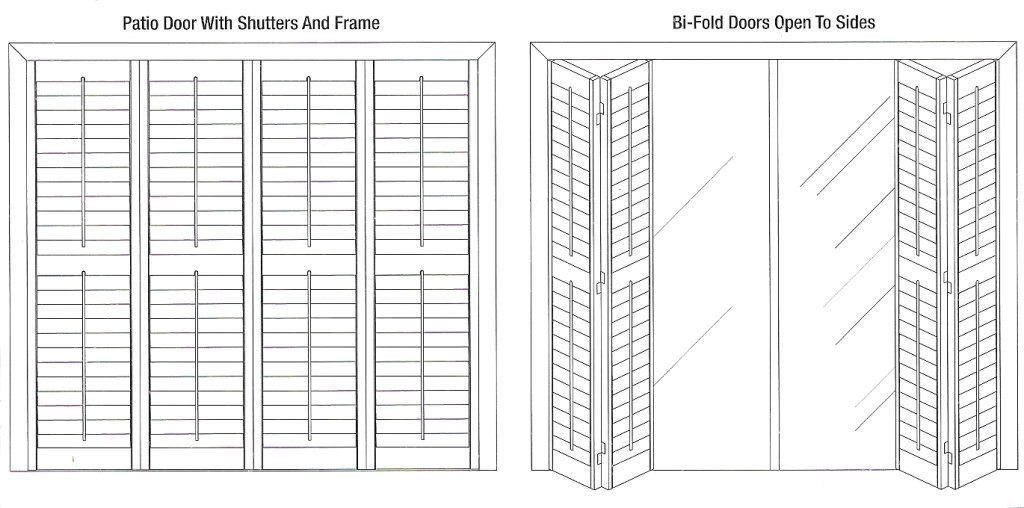 A bottom track system is available upon request. The Benefit is the ability to fold the panels all the way back to give a unobstructed view to the outside. You can choose Bi-Pass or Bi-Fold systems for any product in our entire shutter collection.
Either way, shutters are great solution for any size sliding glass door system. Clean lines and a innovative design that brings sophistication and function to your home. Treat your sliding glass door right and have us come out today for a free in-home consultation. You will love how great your doors will look with Taylor Shutters!