Plantation Shutters over a Sink Window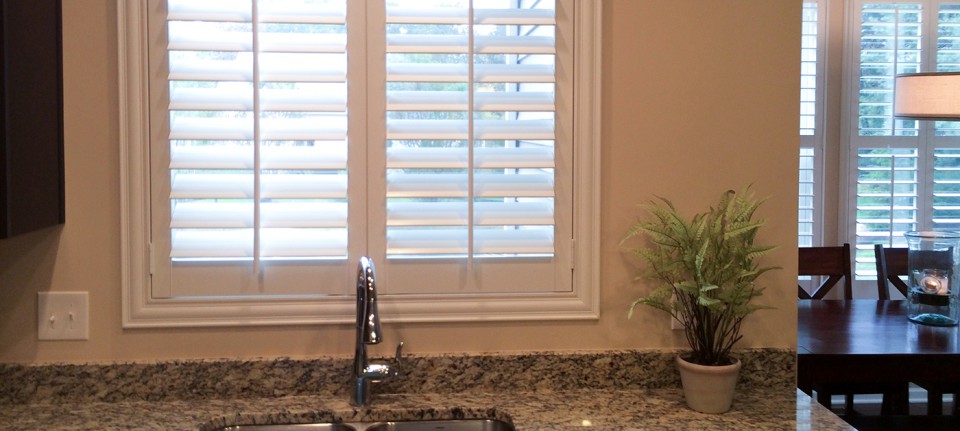 Sink Faucet in the way? Pop-Out Plantation Shutters!
Do you wish you could have Plantation Shutters on the kitchen sink window, but fear the faucet will be in the way? Or the soffit of the cabinets will hinder the panels from opening? Don"t worry. Pop-Our Plantation Shutters are a great solution!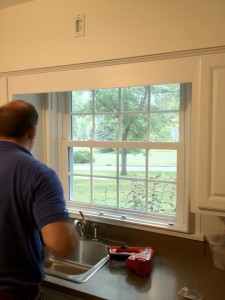 This is a typical sink window. The soffit above and the faucet below will block the panels from opening. What do we you do?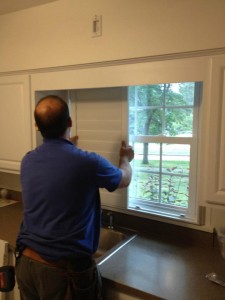 Pop-Out Panels! The extra magnets mounted to the shutter frame hold the panels in place and make popping in and out easy.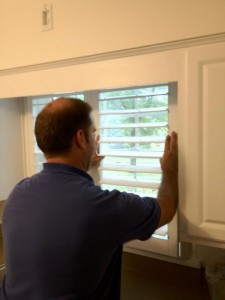 These panels are made with 3 1/2" Ultra-Clear Louvers that are split so that you can operate the bottom 6 louvers separate than the upper 5 louver
Pop-Out Panels are a little heavy and cumbersome at first. We eliminate the need to adjust the panels up and down by placing plastic tack glides under the panels acting like little feet giving the perfect gap across the top and bottom. This allows you to set the panels in the frame then slide them into position. The magnets will do the rest.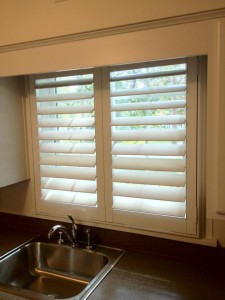 Caution: We screw the hinges back into the panel to secure them to the side and make them look like all the other panels in your home. However, this has an effect on how guests perceive how you open the shutters. Make sure you tell family and friends that they are pop-outs. You don't want them coming in and immediately opening the panels like the others, thinking they swing open, then crash!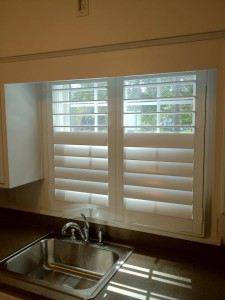 Overall a great solution for the sink window and any window that may have some sort of obstruction hindering the panels from opening and closing properly.