Shutters on the entry sidelights and front doors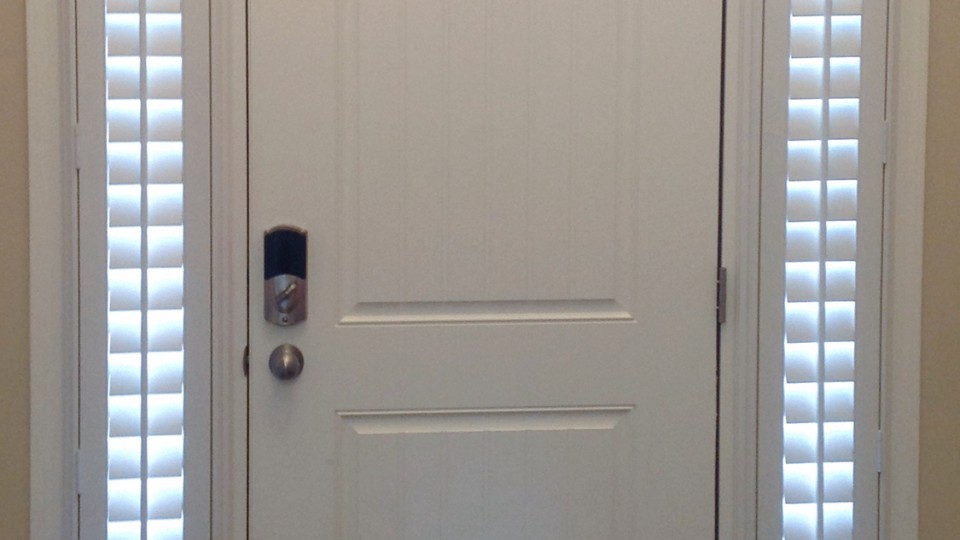 Proudly serving Atlanta, Buckhead, Alpharetta and Duluth at (404) 861-5323.
What can you do with these small, narrow windows on each side of my front door?
I usually get this question at the end of the consultation, as I am walking out the door.
What a great question it is. Everyone is getting tired of the small metal drapery rod mounted on the top and bottom with a set of rod-pocket sheers pulled tight covering up all the view and light, which is the very reason you have sidelight windows in the first place. Not to mention the wear and tear those drapes take with the pets, kids, and guests walking in and out on a regular basis.
Don't cover them.
Enhance them with beautiful interior Plantation Shutters!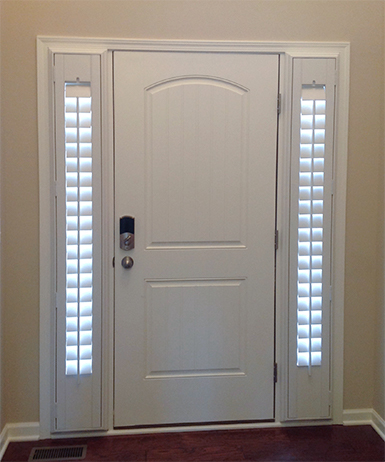 side light window Plantation Shutters
Now, some will use a shade or a 2" blind to do the trick. However, even with hold downs on the bottom, the blinds ultimately bang and rattle as the wind catches them when the door is opened and closed. Well, look at it this way, you don't need to spend money on an alarm system: you know when someone is entering your home by the slam of the blinds against the frame of the door.
Plantation Shutters stay nice and tight to the door frame when opening and closing the panels.
Installer installing Plantation Shutters on French Door turning handle
We can install these on Wood, Steel, or Fiberglass Door Systems.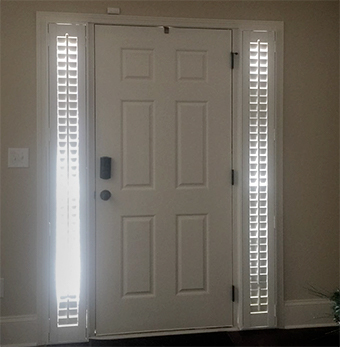 You can pick from any product, any size louver, and any configuration.
front door closed window shutter
Front Door Window Shutter
We can build the frames to only wrap the opening.
The frame can cover the whole section with a large rail at the top/bottom to hide the solid panel of the door.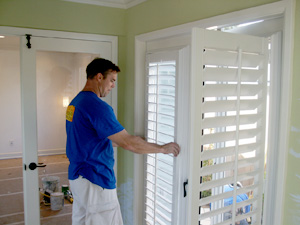 In many cases, the panels will be able to fold 180 degrees and lay back against the wall on the sides of the door. This gives you the best of both worlds: enjoy a full unobstructed view when you want it, and close them the other times for the privacy you desire.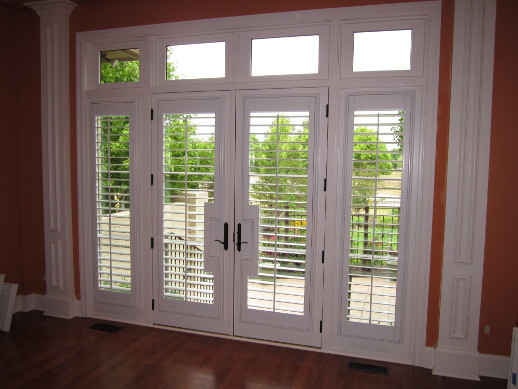 You will love the Curb-Appeal !
side light window shutter and door handle cut out
Plantation Shutters on sidelights are the best solution for any home.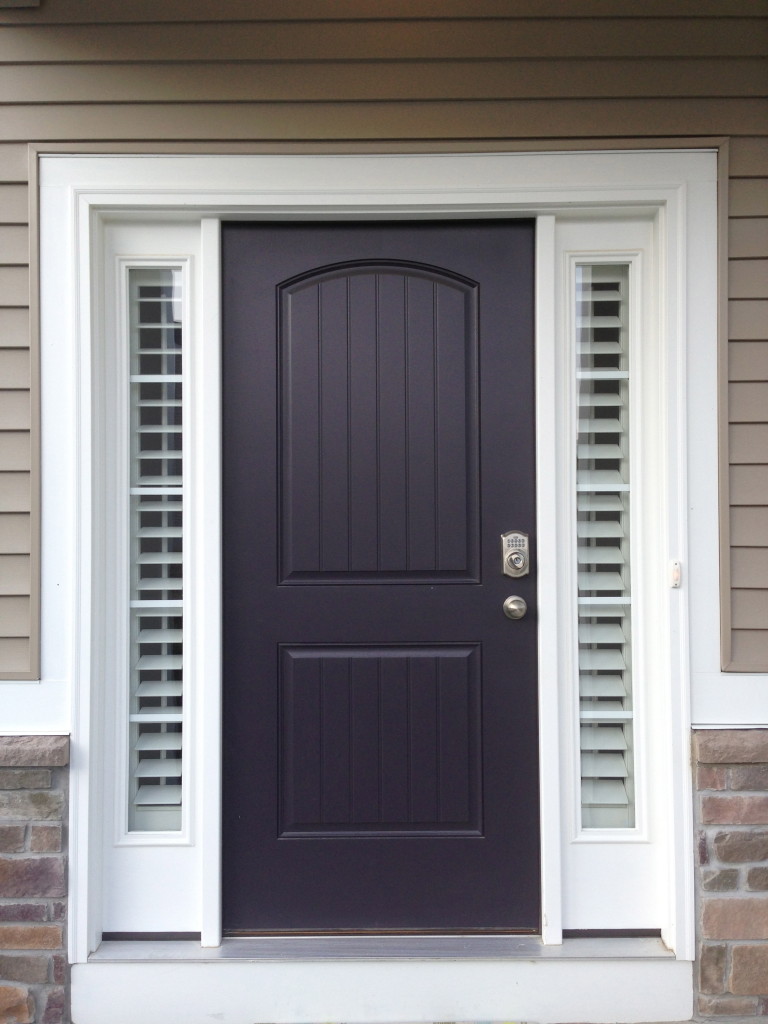 Call us today or fill out the contact info. I will bring out all the samples and go over everything with you to find the best solution for those doors.