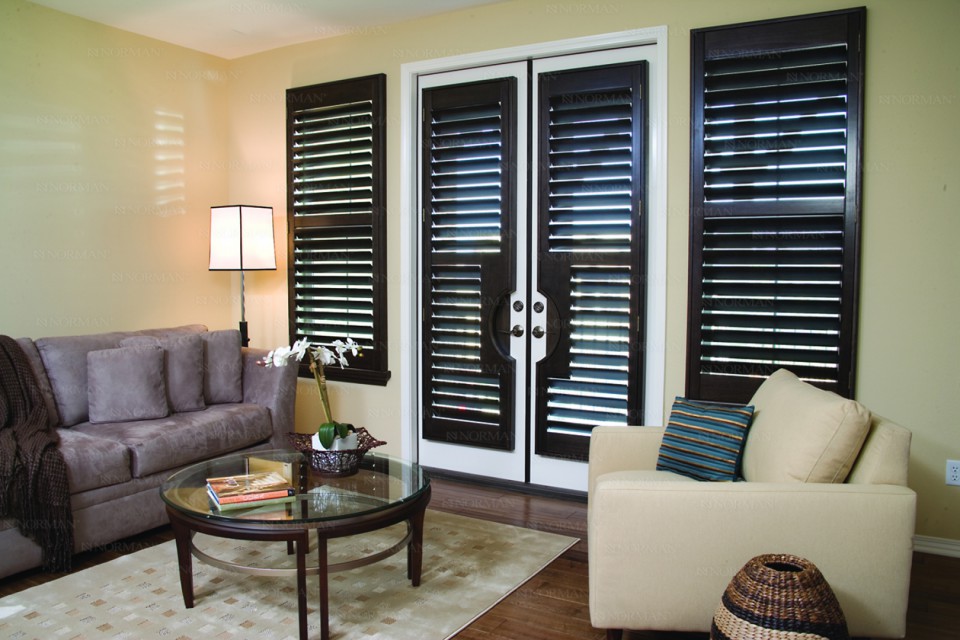 Depending on the type of product you choose and the type of frame used, you can pick from a curved cut-out style or a square cut option.
* Keep in mind the curved option may take up more of the glass then the square cut. The curve requires more space to create the arc, and may start higher and end lower then the mitered corners of a sleek rectangle cutout. Some feel this adds to the ornate beauty of the finished product and others feel it takes away from the view.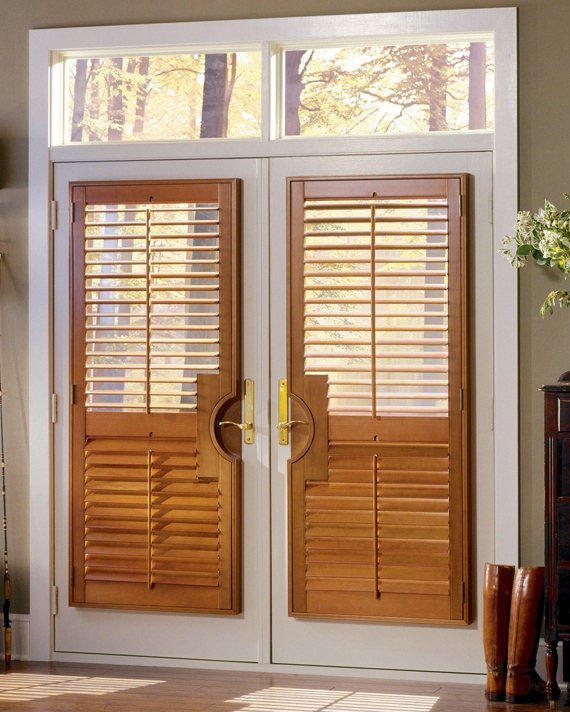 A square or rectangle cutout will take up less glass then a curved option.
Sometimes the handle can be turned the other direction to allow a straight panel without a cutout to be installed.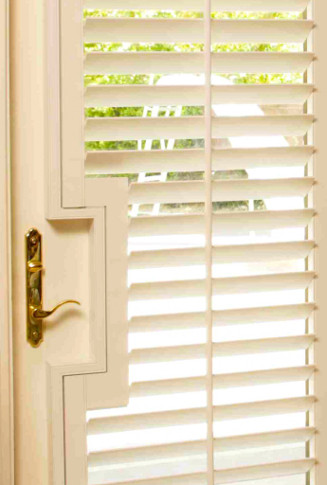 With an egg-shaped or round knob style handle, we can build a straight shutter panel and frame without a cut-out. Cut-outs will add to the cost, typically around $150-$200 per door, depending on the product and manufacturer. Changing the Lever Style Handle to an Oval Shape Handle will be less expensive and give you that clean look you desire.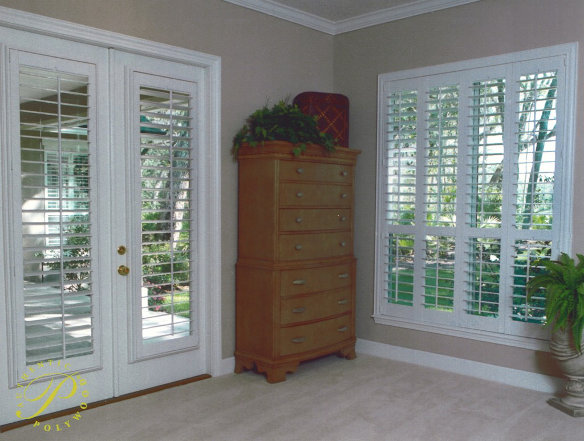 Palm Beach Palmetto Bathroom Door
Another great idea for getting a straight shutter panel and keeping your lever-shaped handle set is a door handle extension kit.
Caution: Even though the handle now clears the shutter panel, the handle will not swivel completely out of the way in order for you to open the shutter. You will need to pop the hinge pins and take the shutter panel out of the frame each time you want to clean the glass.
Check out after market companies and their websites like X-10 Door, for incredible solutions to extending the handle out in front of the shutter panel. With a simple 2" extension available in the exact color of your existing hardware, the shutter will fit behind the lever and you will save money and achieve the desired clean look that you want.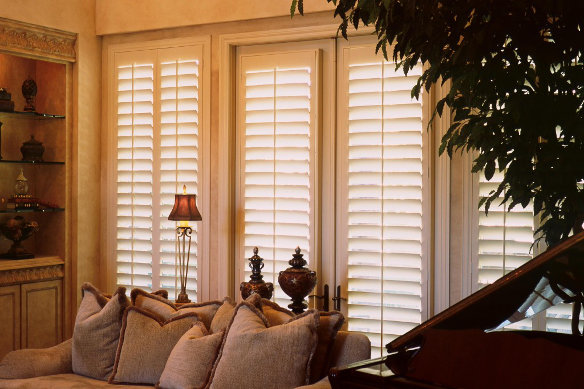 Whether you choose the straight look and adjust your handle or go with the decorative and ornate look of a door handle cutout, you will love Plantation Shutters on your french doors. They look like a fine piece of furniture on your door and they don't bang or rattle ,when opening and closing the door, like a blind or shade does.
Call us today at (404) 861-5323 or fill out the contact us form below right away to setup a time I can come out and go over all these great options right there on your doors or windows.