What 5 decisions You Need To Make When Ordering Interior Shutters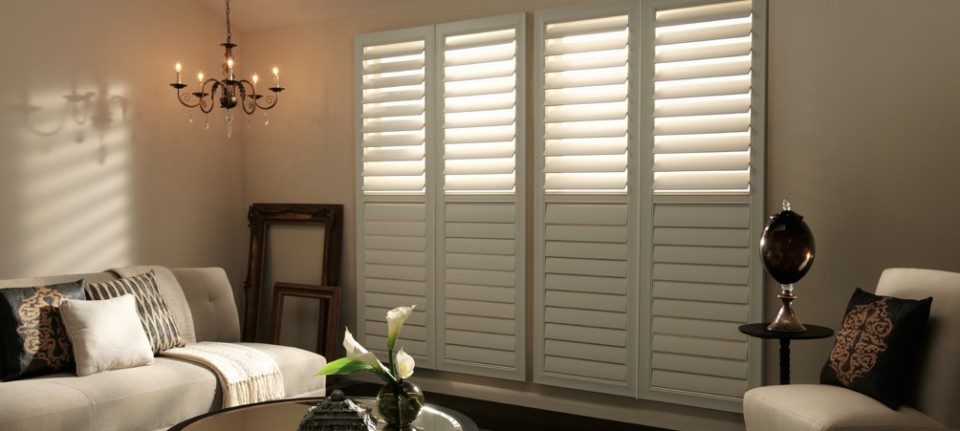 There are so many options when ordering custom-made Plantation Shutters. Find out what you need to know when ordering Plantation Shutters.
1st Choice: Louver Size
There are three main louver sizes being used today: 2 1/2", 3 1/2" , and 4 1/2"
2 1/2 inch louver
3 1/2 inch louver
4 1/2 inch louver
The larger you go the more light you let illuminate the room and the more you can see out. TIP- With furniture and fixtures in the way, it is rare that you will always open up the doors to let light in or to see out. You will most likely be tilting the louvers to look out and at that point the larger the louver the more you can see through the Plantation Shutters.
There is no right or wrong to any of these decisions. It is a matter of personal preference. We have seen customers choose louver size based on the scale of the window or the look they are trying to achieve - traditional, modern, contemporary, etc. You pick what is best for you and your home.
2nd Choice: Divider Rails or Double-Hung
A divider rail allows you to close the top louvers separate from the bottom. It is still one panel from top to bottom, just separate controls.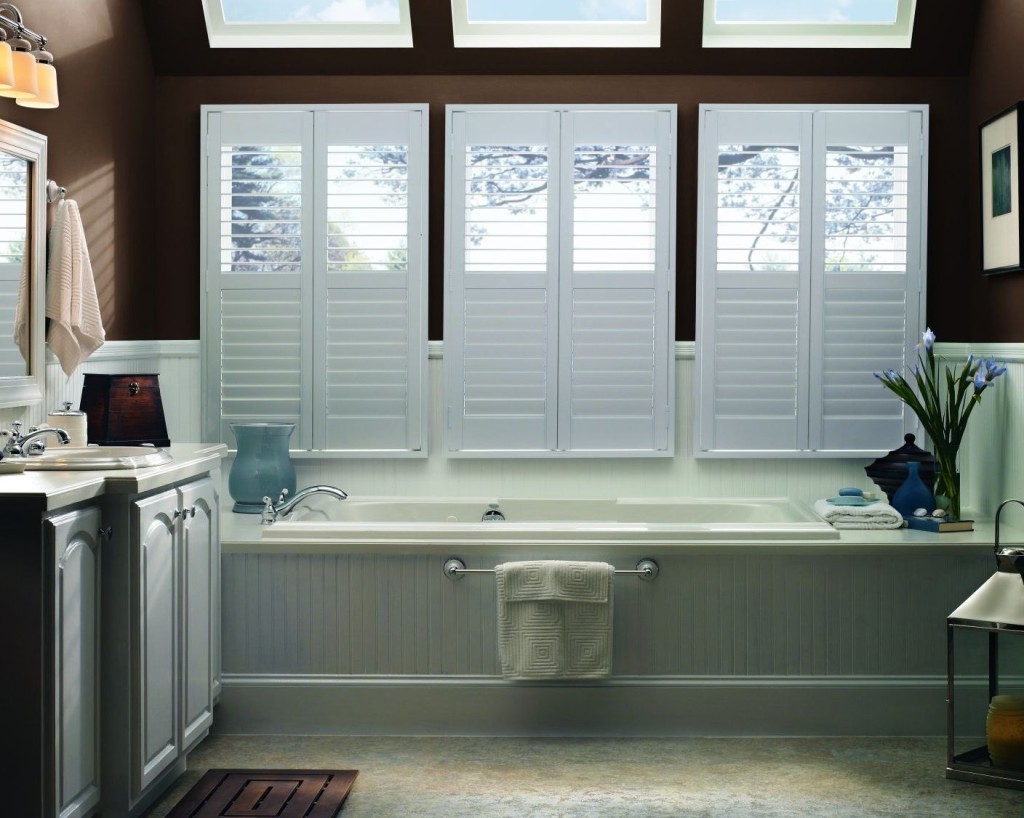 Divider Rails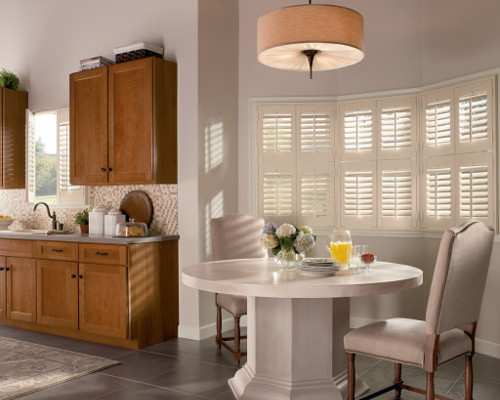 Graber Composite Plantation Shutters - Bathroom
Double Hung Panels
What to know about Plantation Shutters with double hung panels
TIP: This choice can help you decide what louver to choose. Keep in mind a big louver on a small window by itself is fine. Adding a divider may look out of scale, giving you only a couple louvers top and bottom.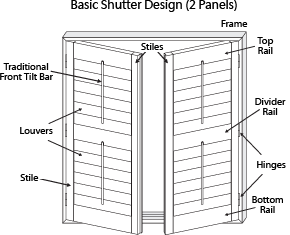 Basic Shutter Design
Double Hung is not only separate controls top and bottom but also separate doors as well.
What to Know About Plantation Shutters with Double Hung Panels
TIP: Keep in mind that the center break is much larger on a double hung than a divider rail. Since the basic concept of a plantation shutters is that you can simply tilt the louvers to see out it is very rare that you will open the doors and leave them open. That being said, if you have furniture up against the window it may be hard to gain access to the window with just a divider rail. Double hung panels will allow you to open the panels on top without moving the furniture.
3rd Choice: Rod or No-Rod
You can choose from the classic look of the traditional tilt-rod in the center or the sleek design of a hidden rod system.
Traditional Tilt Rod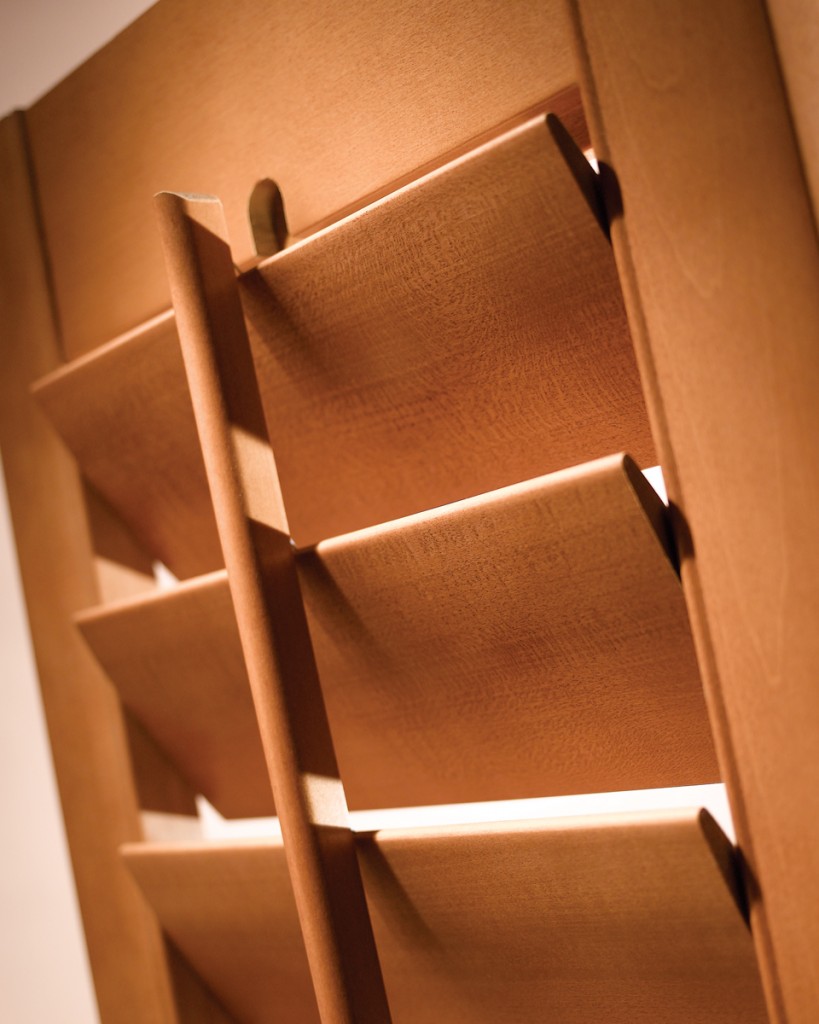 Plantation Shutters with Traditional Tilt Rod
Hidden Rod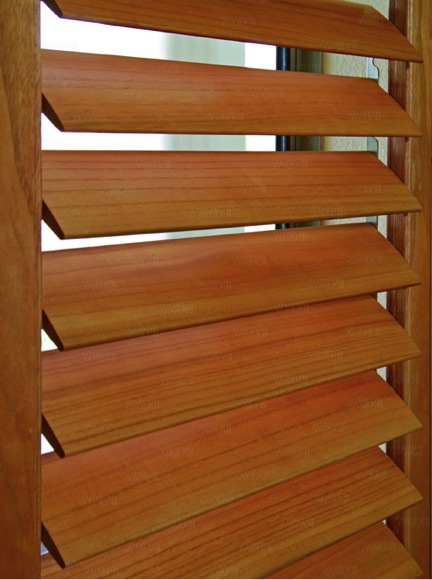 Plantation Shutters with Hidden Rod
Off-Set Rod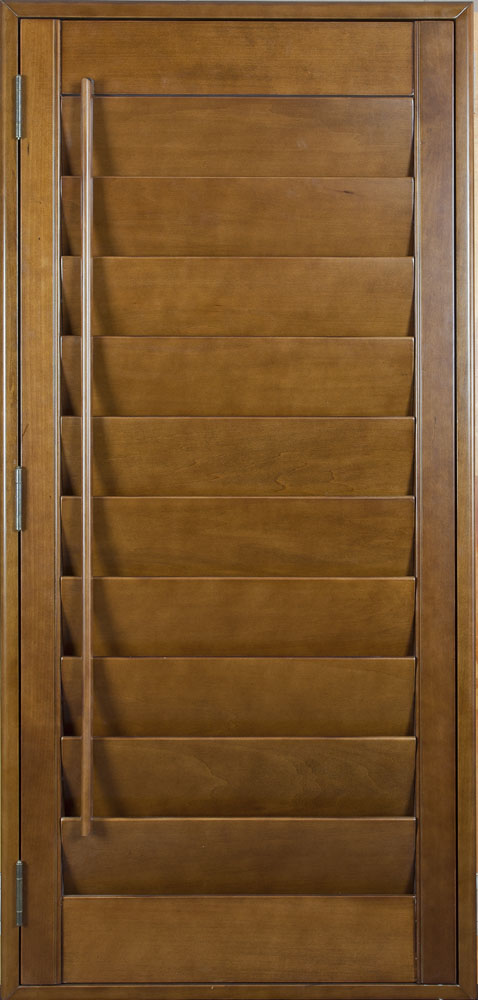 Plantation Shutters with Offset Tilt Rod

Tip: The traditional tilt rod is the classic look of a shutter and, to many customers, it is what a shutter should look like. However, the hidden rod is one less line in the window. Today, new windows or replacement windows have the window grids (muntins) in between the glass that you can not take out anymore like the old wooden ones.Therefore, the tilt-rod does not always line up with those grids and creates busy lines in the window. A hidden rod or off-set rod may be less cluttered and more pleasing to the eye.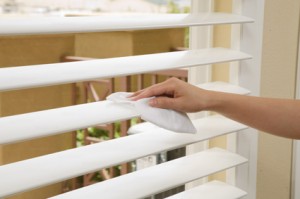 What to know about Mounting Window Plantation Shutters

4th Choice: Mounting
Typically, with all Plantation Shutters you will see some type of frame used for mounting.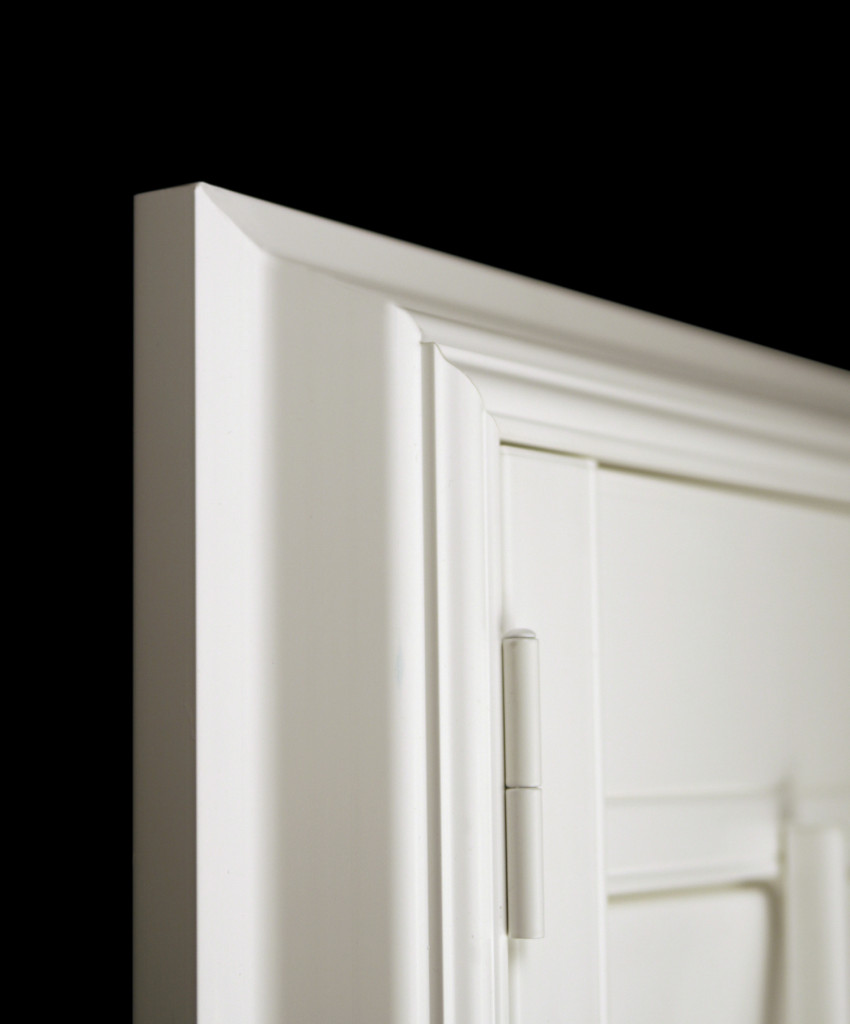 Shutter with Casing Frame
You do not have to use a frame, but it is always recommended. Shutter frames give a more finished look to the edge of the panels and hide many inconsistencies of your windows, drywall, and trim.
Shutter Frame Shutter Frame Shutter Frame Shutter Frame
OUTSIDE MOUNTS are VERY POPULAR for many reasons. Newer windows tilt in for cleaning and removing screens. If you mount inside the window with a frame it will block this feature. The window will hit the back of the frame while tilting and you will not be able to remove your screens. Outside-mount frame on drywall Tilting Window for CleaningWhite Window Shutter. Don't worry if you have trim around your windows already. We don't need to cover it up. We can simply add to it and make it even more ornate and dimensional.
Plantation Shutters with Outside Trim decorative frame on top of trim If you had your heart set on an inside mount but don't want to loose the ability to tilt in your windows, we can do a direct mount.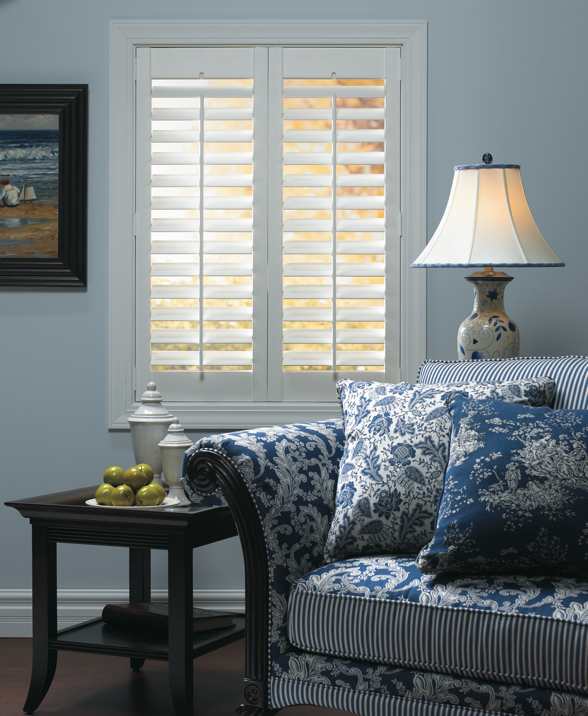 Graber direct mount Plantation Shutters
Just keep in mind, with a frame we can caulk around the edges and hide the out-of-squareness of the window. Without a frame, you are at the mercy of the construction of that same window. The uneven light gaps may be visible and could drive some homeowners crazy. Nevertheless, if you don't mind small inconsistencies this mount is very effective in achieving a flush mount without blocking the tilt-in windows.

5th Choice : Material
With plantation shutters being the hottest thing in window coverings today, there so many different products; Synthetic, Faux-Wood, Composite, Polymer, Bass-Wood, Teak-Wood, etc, etc. Which one is the right one for you? What is the warranty? What are the limitations? What colors are available?